Help, een drieling! Dat is wat Sientje en Jos dachten toen ze in 2018 te horen kregen dat ze in verwachting waren van drie kindjes. DRIE KINDJES! Een zwangerschap die niet lang heeft mogen duren, want na 5 maanden werden de meiden geboren: Tess, Janne en Pip. En wat zijn het dotjes! Het gezin is compleet en prachtig. En met een leuke pap & mam vormt dat de basis voor Sientjes blog. Ben je ook net moeder of vader geworden of kijk je veel lifestyle programma's, dan heb je Sientje ongetwijfeld voor voorbij zien komen. Ze schrijft ook voor de Vriendin en voor Ouders van nu.
Sinds de zwangerschap van de drieling is Sientje veel aan het bloggen. Ze schrijft met emotie en humor en raakt de juiste snaar. Dat valt snel op bij sponsoren. Ze wordt daarom ook veelvuldig gevraagd om haar ervaringen met leuke en handige producten te presenteren. Ze staat hier voor open, maar alleen als ze er echt achter staat. Het consult gesprek met Sientje ging daarom al snel over haar toekomst als blogger. Een grote wens was het hebben van een eigen website om vanuit daar te bloggen en leuke aanbiedingen te kunnen doen. En ze wil uiteraard meer volgers hebben, dus daarom hebben we direct ook een opt-in voor de nieuwsbrief geïmplementeerd.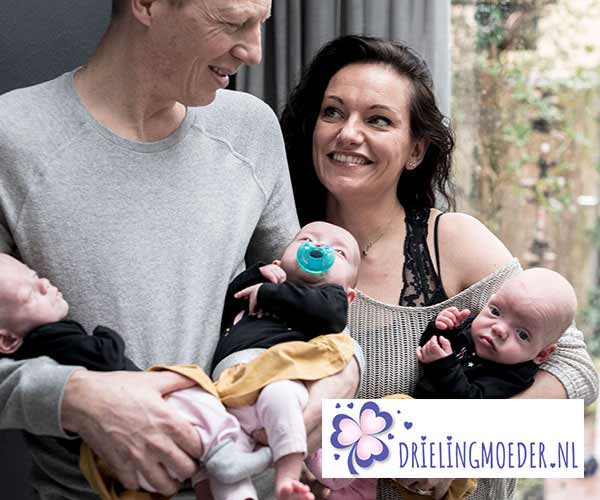 Website voor start-up
Wil je een website, maar heb je hier totaal geen ervaring mee en weet je je geen raad? Dan helpt Braincandy je uit de brand. Met onze ervaring in websites bouwen kunnen we prima inschatten wat jij voor ogen hebt en wat voor jou de beste website indeling is. Wil je iets leuks en hips, of juist zakelijk en tijdloos. Alles is mogelijk. En ook als er wat vormgeving dan regelen we dat. Inschakelen van een reclamebureau en afstemming is overbodig. Bij ons tref je een all-in-one bureau met oog voor jouw marketingdoelstellingen.