MDMX -kort voor mediamix- is een uniek netwerk voor grafische bedrijven. Uniek omdat ze een landelijke spreiding hebben en een waardevolle samenwerking. MDMX brengt grafische bedrijven bij elkaar, verbindt en stuurt aan innovatie en verbetering. Op moment van schrijven zijn er 31 actieve leden. Allen met een eigen karakter en een stabiele basis.
MDMX heeft een brede en professionele dienstverlening. Van collectieve inkoop, advies over wetgeving tot en met begeleiding in het proces van ISO certificering. De kwalitatief goede basis en verbetering als uitgangspunt zorgen ervoor dat het netwerk groeit en krachtiger wordt.
De oude website voldeed niet meer aan de eisen van nu en MDMX was de inhoud ontgroeid. Tijd voor een nieuwe website en die heeft Braincandy mogen maken. Neem vooral een kijkje op de website van MDMX. Het brede dienstenpakket wordt goed gepresenteerd en de speerpunten komen krachtig naar voren op de homepagina. Precies zoals een website dient te zijn.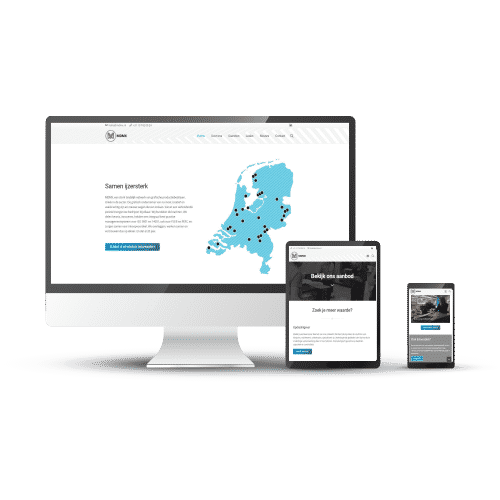 Veelzijdige website
Is jouw bedrijf of vereniging toe aan een nieuwe website? En heb je bijvoorbeeld een brede dienstverlening, een groot productassortiment of veel activiteiten of evenementen? Dan kun je jouw website het beste laten maken door Braincandy. Bij Braincandy verdiepen ze zich in jouw bedrijf of vereniging en zorgen ze ervoor dat de speerpunten en belangrijkste informatie goed op de website worden vertoond. Dus ook voor veelomvattende en aansprekende websites ga je naar Braincandy.